PRODUCT LIST
CONTACT US
Tel: 0086 136 4729 7999
Email: info@beiben-trucks.com
Address: No 9 , auto industry park, suizhou city, hubei province, china.
Products
Beiben dump truck 2538K north benz tipper truck 30ton
Product Details
Beiben 30TON tipper truck GOOD PRICE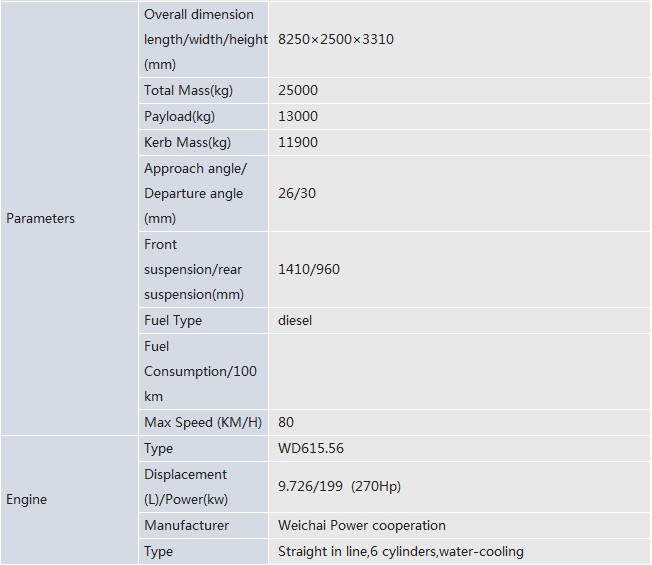 PreviousBeiben truck tipper 10 wheeler 35 Ton
Congo brazzaville customer order 10 units beiben 2638 logging semitrailer Client: Congo brazzaville customer Year: May, 2016 Key Points: Sourcing of beiben 6*6 drive wooden transportation truck. ★ Design and manufacturing beiben 6*6 drive logging truck withine 2 months ★ Maintain ful...