PRODUCT LIST
CONTACT US
Tel: 0086 136 4729 7999
Email: info@beiben-trucks.com
Address: No 99 , auto industry park, suizhou city, hubei province, china.
Products
beiben 40 T dumper supplier
Product Details
As the beiben 40 T 10 wheeler dump truck manufacturer in china, we have more than 15 years experience in producing beiben 40 T 2529,2534,2538,2528 dump truck with HYVA tipping system. Our beiben 40 T tipping trucks can be with HARDOX, WELLDOX, Q550A material .
Our beiben 40 T dump truck production capacity is 100 units every month. The fast production time and shippment time. The most pfofessional after sale service for beiben dump trucks order.
We invested great expense on beiben dump trucks equipment, from welding to painting. All this ensure us to be the NO 1 beiben dump truck manufacturer in china. The most popular brand of beiben dump truck in africa country,
Beiben 40 T dump truck for africa customers. we can produce both beiben left hand drive and right hand drive dump trucks.
Beiben 40 T dump truck for africa congo customer.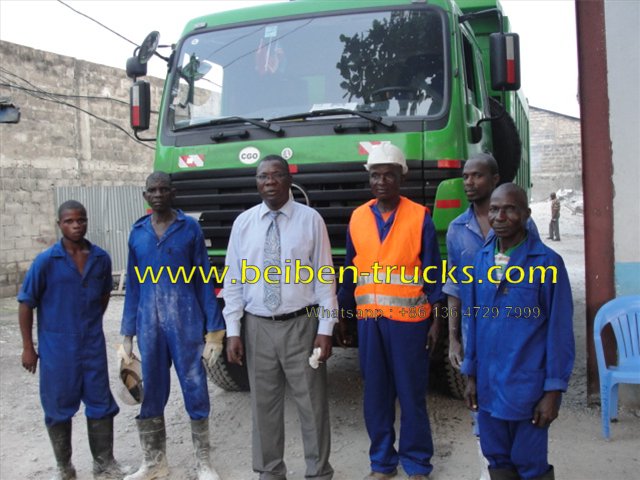 As the best power star tractor trucks supplier in china, we supply the best quality power star 340 Hp engine, power star 380 Hp engine tractor truck , and power star 420 Hp engine tractor trucks.