PRODUCT LIST
CONTACT US
Tel: 0086 136 4729 7999
Email: info@beiben-trucks.com
Address: No 99 , auto industry park, suizhou city, hubei province, china.
Products
Beiben NG80/V3 6X4 2529K 10 wheels 15cbm dump tipper truck
Product Details
Beiben NG80/V3 6X4 2529K 10 wheels 15cbm dump tipper truck
China best quality beiben NG80B dump truck for congo customer, tanzania customer , kenya customer, mogolia customer to buy.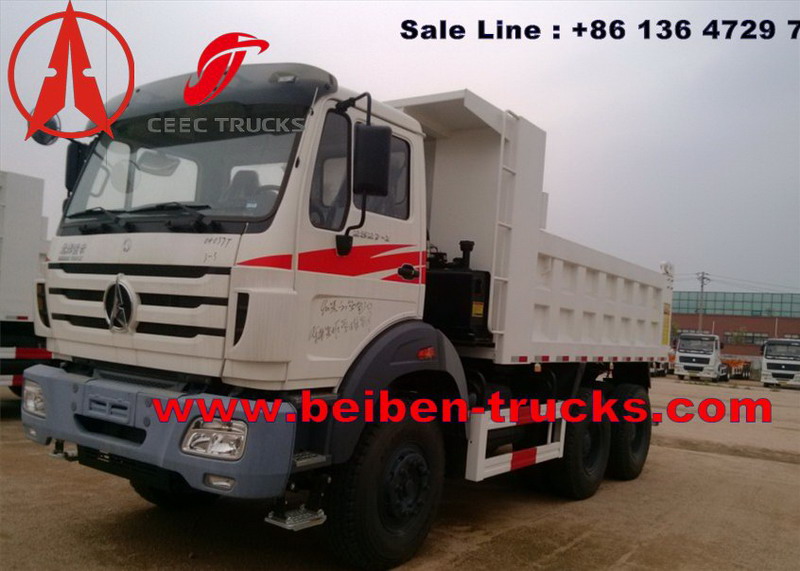 Our beiben 10 wheeler dump trucks for congo customer using .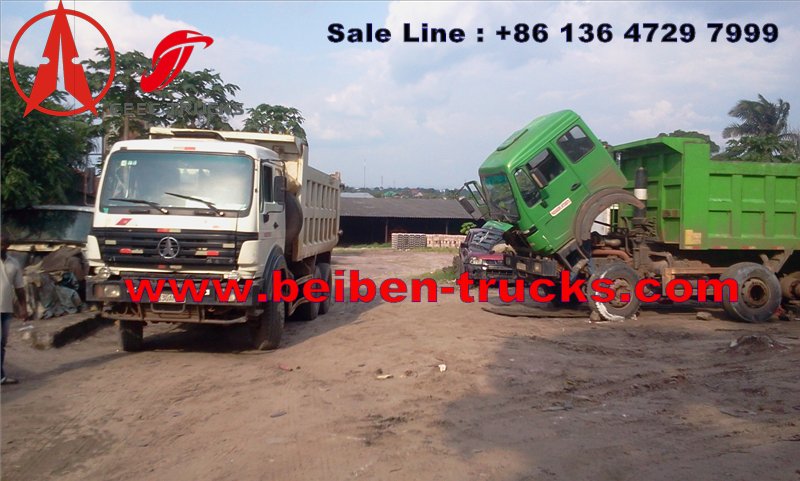 Traction type

6X4

Driving type

Left hand driving

(Right hand driving can be optional)

Cabin

short cabin

Full steel skeleton structure, covered with double layer steel plate;

Can be tipped forwardly;

With inner A/C

Engine

Steyr technology, made in China

Model WP10.290NE32

Diesel 4-stroke direct injection engine, 6-cylinder in-line, water cooling, turbo-charging, inter-cooling and EGR (exhaust gas recycling)

Displacement(L)

9.726/Diesel

Bore X stroke(mm)

126/130

Max power(kw/rpm)

213/1900 (290hp)

Max torque(Nm/rpm)

1250/1100-1600

Emission

EURO III

Fuel tanker(L)

300

Clutch

Model

430 diaphragm

Gearbox

Model

9JS150A

Type:mechanism (Manual)

9gears,1reverse gear

Steering system

Model

ZJ120D

Frame

Fish belly, shape, variable width, variable sections, side beam structure

Front axle

7.5T Double-shoe pneumatic brake, non-driving steering axle

Middle and Rear axle

13T Double-shoe pneumatic brake, casting, double reduction driving axles with inter-wheel & inter-axle differential locks

Tyre

12.00R20 Radial tire

Number of tires

10+1 spare tire
PreviousBeiben high Quality 380hp 10 wheel dump truck for sale
NextBeiben 6x4 Hydraulic Pump For Dump Truck
CONGO customer order 26 units Beiben NG80B 340 hp dump trucks. all these north benz dump trucks are with china weichai advanced diesel 340 hp engine, germany benz technology. In terms of the whole efforts of CEEC TRUCKS team , all the beien 2534 dump truck 10 wheeler are shipped on board in time, to make sure that customer can get these dump...