PRODUCT LIST
CONTACT US
Tel: 0086 136 4729 7999
Email: info@beiben-trucks.com
Address: No 99 , auto industry park, suizhou city, hubei province, china.
Products
Beiben NG80/V3 6X4 2529K 10 wheels 15cbm dump tipper truck
Product Details
Beiben NG80/V3 6X4 2529K 10 wheels 15cbm dump tipper truck
China best quality beiben NG80B dump truck for congo customer, tanzania customer , kenya customer, mogolia customer to buy.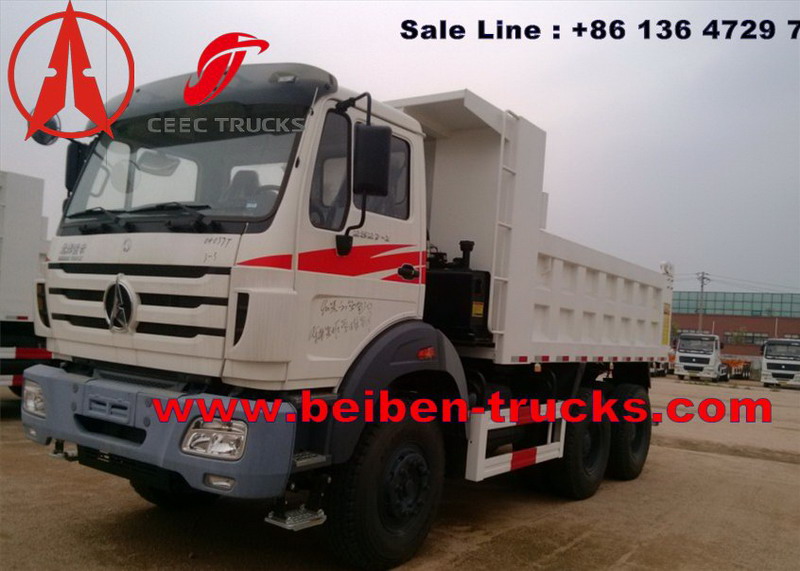 Our beiben 10 wheeler dump trucks for congo customer using .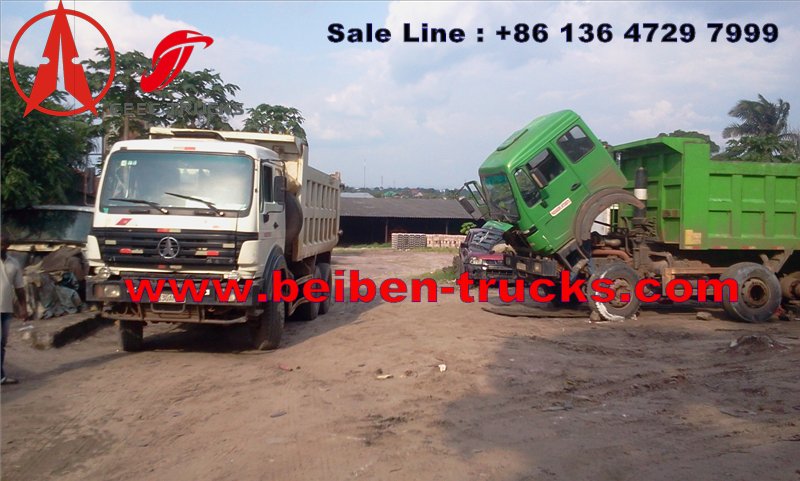 Traction type

6X4

Driving type

Left hand driving

(Right hand driving can be optional)

Cabin

short cabin

Full steel skeleton structure, covered with double layer steel plate;

Can be tipped forwardly;

With inner A/C

Engine

Steyr technology, made in China

Model WP10.290NE32

Diesel 4-stroke direct injection engine, 6-cylinder in-line, water cooling, turbo-charging, inter-cooling and EGR (exhaust gas recycling)

Displacement(L)

9.726/Diesel

Bore X stroke(mm)

126/130

Max power(kw/rpm)

213/1900 (290hp)

Max torque(Nm/rpm)

1250/1100-1600

Emission

EURO III

Fuel tanker(L)

300

Clutch

Model

430 diaphragm

Gearbox

Model

9JS150A

Type:mechanism (Manual)

9gears,1reverse gear

Steering system

Model

ZJ120D

Frame

Fish belly, shape, variable width, variable sections, side beam structure

Front axle

7.5T Double-shoe pneumatic brake, non-driving steering axle

Middle and Rear axle

13T Double-shoe pneumatic brake, casting, double reduction driving axles with inter-wheel & inter-axle differential locks

Tyre

12.00R20 Radial tire

Number of tires

10+1 spare tire
PreviousBeiben high Quality 380hp 10 wheel dump truck for sale
NextBeiben 6x4 Hydraulic Pump For Dump Truck
South africa customer finally get their 6 units power star 40 T dump trucks in their seaport. they are totally satisfied with the benz technology of these power star 6*4 drive dumpers. Currently , more than 100 units power star right hand drive dump trucks and tractor trucks are sucessfully export to south africa. we welcome customer to plac...