PRODUCT LIST
CONTACT US
Tel: 0086 136 4729 7999
Email: info@beiben-trucks.com
Address: No 99 , auto industry park, suizhou city, hubei province, china.
News
18 units beiben 2638 tractor trucks export to angol, luanda
2015-10-11 09:23:51
11th, Octomber,2015. 18 units beiben 2638 type tractor trucks are sucessfully finished at shanghai seaport, China.

All the beiben 6*4 tractor trucks are needed to shipped to Luanda, angola. We are the best supplier of angola beiben trucks supplier from china beiben trucks plant.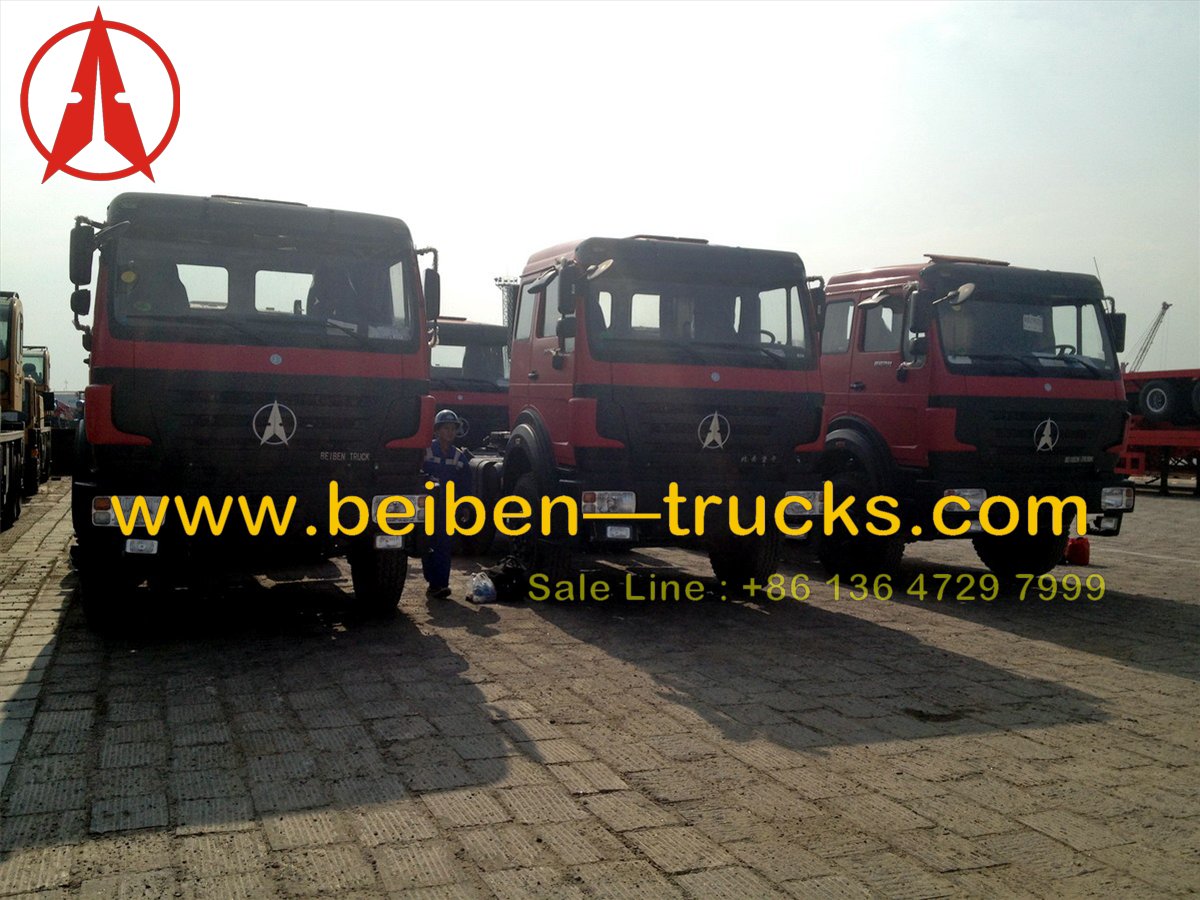 Beiben 2638 tractor trucks, 380 hp engine horepower.
NextBeiben 12 wheeler dump truck 3138 type working for china railway project in ANGOLA