PRODUCT LIST
CONTACT US
Tel: 0086 136 4729 7999
Email: info@beiben-trucks.com
Address: No 99 , auto industry park, suizhou city, hubei province, china.
Products
Brand New 2014 380hp 2638ky Beiben Dump Truck
Product Details
Best North benz dump truck manufacturer in china

10 years beiben dump trucks field experience
Beiben china dump truck manufacturing

Mercedes-Benz Technology
Best beiben dumper

CEEC TRUCKS plant is a heavy automobile business unit with the approval of State Administration for Industry and Commerce and State Development Planning Commission and is one of rare domestic enterprises with the authority of Ministry of Commerce.

Adopting modern enterprise system, the company is a marketing enterprise of various heavy automobile brands, integrating international and domestic trade.
1. BeibenSpare parts available for 10 years
2. Engineer is available to make service overseas
3. 24hours online consultation service
1. All the beiben trucks will be made antirust before shipment
2. Different shipping method for different port, Ro-Ro Vessel, Bulk Vessel, Flat-Rack, Container, etc
3. Shipment tracking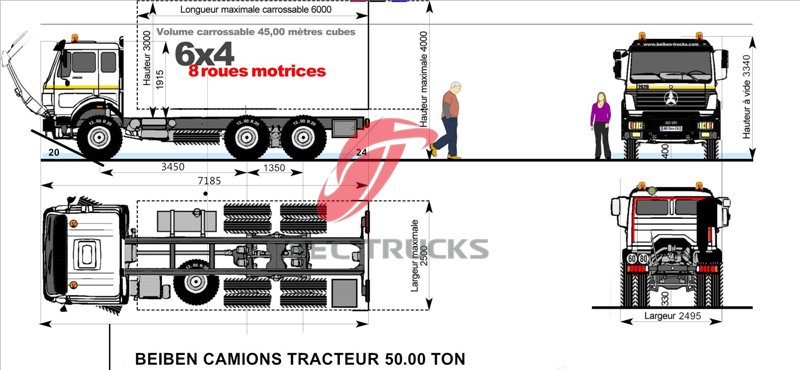 Mercedes Benz Technology WEICHAI engine 340hp & 380hp North Benz Dump Truck
North Benz NG80 WEICHAI Engine 290hp EUROIII 6x4 30-40t/ton Truck Beiben Dump Truck Tipper Truck
Cabin:
North Benz short cabin, one sleeper, A/C
Radio player(with USB), Safety belt, Adjustable air type, high back and shock absorption
Driver seat with handle and seatbelts
Dash board with all necessary gauges such as (km meter, rpm, oil pressure, temperature, air pressure,
Fuel level)
Headlight, Sun protection on cabin.

Engine:
Engine brand: Weichai
Engine type: Diesel 4-stroke direct injection engine, 6-cylinder in-line
With water cooling, turbo-charging & inter-cooling with exhaust valve brake.
Displacement: 9.726 liters
Max. Output: 290HP
Max torque: 1970NM@1200-1500rpm
Bore/Stroke(mm): 126/130

Clutch:
Clutch: Φ 430 Diaphragm type
Type: Single dry frictional disc, Hydraulic boosting
Gear box:
Model: Fuller 9 speeds(9JS150A), manual, 9-forward and 1 reverse speeds

Steering: ZJ120D
Brake system:
Double-circulate brake system

Axles:
Front axles: Mercedes Benz Technology 7.5 Tons
Rear axles: Benz double Reduction driving axle, Ratio: 1: 5.921(option5.263, 6.733)
Frame: Strengthened frame 300*90*8+6+8
Tyre: 12.00R20
No tyre: 10+1 spare
Spring: 10/13
Fuel tank capacity (L): 300

Weight:
Kerb. Mass: 9200 kg
Towing mass: 25000kg

Dimensions:
Wheel base (mm): 3800+1450
Front overhang (mm): 1410
Rear overhang (mm): 1687
Front track (mm): 1995
Rear track (mm): 1808/1808
Max. Length(mm): 8347
Max. Width(mm): 250

Max. Heigh(mm): 3384
Tipper Body
Dimension 5600*2300*1500
Capacity :19.32CBM
Thickness of body steel(mm): floor 6 front 6 side & back 4
Hydraulic System --- F type lifting
Cylinder: Φ180x4640
■Working principle
Beiben dump truck in great order from our plant.
The best beiben dump trucks, beiben 6*4 dump truck, beiben 8*4 dump truck manufacturer in china.

PreviousKennya Market 380hp 6*4 Beiben Dump Truck Low Price Sale
NextBrand New 25T 6*4 380hp Beiben Dump Truck
Angola, Luanda customer place order of 40 units beiben 2538K dump trucks, this great order of 40 units 2538 dumpers will be used in 3 project of angola customer. Angola customer are all in front of the beiben dump trucks.